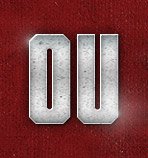 2017 Sugar Bowl Thoughts
Posted on: January 3, 2017
Here are some thoughts after my first viewing of the game. I have not had a chance to go back and review.
– First of all, the notion that Auburn lost because their starting QB got injured is ludicrous. Auburns first drive was scripted and defenses typically take a series or two to adjust. This certainly wasn't the first game their starting QB missed time. In fact, I don't believe he played in the game against in-state rival, Alabama. So enough with that nonsense.
– It was clear early on that the Auburn's OL wasn't going to steam roll Oklahoma's defensive line. The defense missed some tackles early on but they stood their ground and made Auburn work.
– Credit to Mike Stoops for coming out aggressive early on, both in his calls and alignment.
– Any way you slice it this was a great win for OU and for the Big 12. For much of the season the Sooners couldn't get a pat on the back for anything they did due, in part, to conference strength perception. And even notions that OU had improved significantly since the Ohio State game were always offered with a measure of hesitation. But…
With this #Sooners victory the #Big12 will finish 4-2 with wins over #Auburn #TAMU #Colorado & #BoiseState

— Super K (@SuperK_TFB) January 3, 2017
And the Sooners didn't just beat Auburn, they beat them badly. We know that last TD was crap…
#OU beat Auburn by 2nd largest margin (16 pts) which included losses only to #Clemson (6 pts) #TAMU (13 pts) #UGA (6 pts) & #Bama (18 pts)

— TheFootballBrainiacs (@TheFbBrainiacs) January 3, 2017
– This victory should help ensure OU keeps everyone in their current 2017 class (not sure about Daley). There aren't a ton of spots left and I don't think the game will have any effect on guys like Marvin Wilson or Okudah. But I also don't think that's a huge deal. I think the focus for OU right now should be flipping Taquon Graham.
– Steven Parker was everywhere last night. Mike Stoops puts on a lot on his plate and the young man handles it well. He's playing as fast as I've ever seen him which means his mind is allowing his athleticism to take over. He should be a great asset for the OU defense next year.
– Mike had the defense aligned pretty aggressively early on. True to form, he backed them up as soon as he felt like he could but as I said in a recent post, Mike's defense can work if they recruit the right way, develop the right way and ensure the team is fundamentally sound.
– And what the defense did better than I've seen them do in a long time was give EFFORT. They ran to the ball. When an Auburn player got hit, it was followed by multiple hits by Oklahoma players. Everyone at this level of football knows defense and everyone is running some variation of the same stuff. That willingness to put your face on someone, to run to the ball…to give effort plays a big role in a defenses success.
– That hit by Ahmad Thomas in the 2nd quarter was lovely. He was decisive and violent. Finally looked like a Dade county safety and the guy OU fans always hoped he would be. Better late than never.
– There was a lot to like about the offense but one of the most promising things to see was Jeffrey Meads hands, body control and willingness to go up and fight for the ball. Gotta wonder if he's been reading some recruiting info on guys like Rambo and Lamb because he played like a guy afraid he'd lose his job. Every year OU loses a WR and you can always kind of tell who will be that next guy. Last year it was obvious that Dede was on his way to being the guy once Sterling left. This year it's been tough to figure out who that might be and the hope has been that the new guys coming in would take the reigns or someone on campus would take a big jump in the spring. It looks like Mead has figured some things out.
– If OU does have the weapons around Baker next year with this offensive line, he will win the Heisman.
– Mixon was about as good as I've seen him.
– Lincoln got Mayfield out of the pocket just enough to get that defense guessing and moving. It was just brilliant.
– Orlando Brown's length is a problem for Dlinemen. Whatever he gives up in quickness (and it's surprisingly little) he makes up in pure length. This OU OL did work against one of the best defensive lines they will face while at OU.
– Lincoln attacked every part of the field minus the MOF. With the way that game started it could have easily been one of those routines we've seen from OU in years past where they either go away from the run completely or keep slamming the ball between the tackles with little success. Instead Lincoln hit the edges. He created simple movement to get guys in space. And he still kept hacking away at the heart of the Auburn defense. Eventually his attack overwhelmed an impressive Auburn defense and had that game gone on another quarter, the Sooners would have marched up and down the field.
– If OU can clean up their ability to simply play the ball in the air at the cornerback spot and enough weapons around Baker emerge, the Sooners can win a NC next year. I haven't had that sense about OU in a while.
– Oh and of course, congratulations to Samaje Perine! Certainly a great accomplishment at a program like OU.