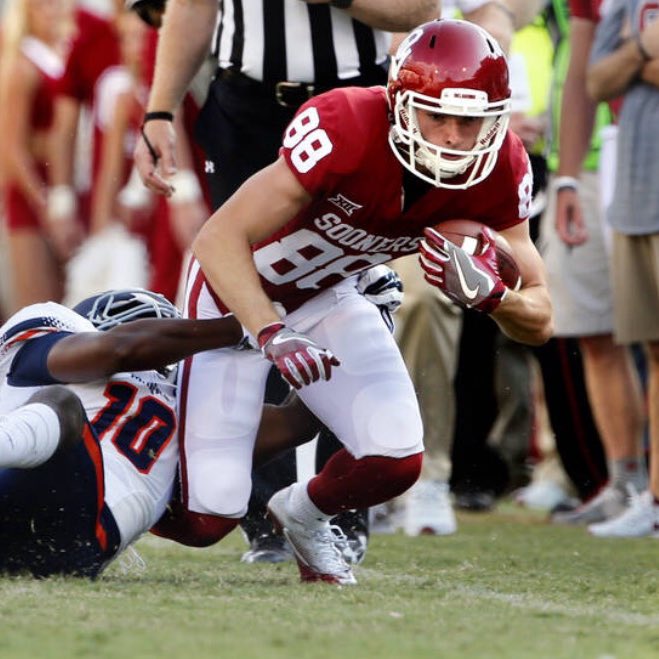 100 Days to Football Time in Oklahoma: #88 Chase Nevel
Posted on: June 5, 2018
Image via Nevel Twitter – Stats via SoonerSports.com
The Path to Norman
Nevel started his college career at Northeastern Oklahoma A&M. The Oklahoma product spent a year and a half there before deciding he wanted to join the D1 ranks. He walked on to the program in January of 2017.
Walk-on Wednesday: WR Chase Nevel https://t.co/afsbKbBpcN pic.twitter.com/FBSHbt03lS

— Brooke Pryor (@bepryor) September 20, 2017
Career So Far
Nevel saw time in both the UTEP game and the Tulane game last year.
Current Profile
Position: Wide Receiver
Height: 6'0"
Weight: 184
Year: Senior
Stats

Highlights
2018 Season
The receiver spot has been a hot spot for walk-ons in recent years; players like Nick Basquine have been able to become regular contributors after walking on. Nevel saw playing time in two games last year; he will look to build on that this year and contribute even more.