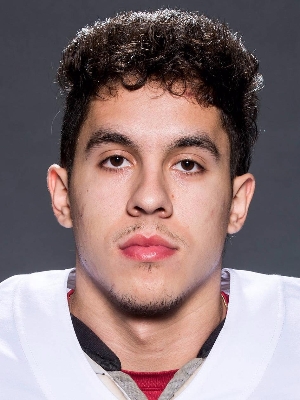 100 Days to Football Time in Oklahoma: #82 Nathan Womack
Posted on: June 11, 2018
Image via SoonerSports.com
The Path to Norman
Womack graduated from Norman North. Despite interest from D-2 schools, he knew he wanted to play D-1 ball and told D-2 schools that he wasn't interested. He first went to Northeastern Oklahoma A&M college in Miami, OK, but only spent a summer there. Not long after, he walk on for OU. For more on his journey, check out this article: NewsOK: Nathan Womack (near the bottom of the page).
Career So Far
Nathan Womack did not play in 2017.
Current Profile
Position: Wide Receiver
Height: 6'1"
Weight: 183
Year: Redshirt Sophomore
Stats
N/A
Highlights
N/A
2018 Season
Walk-on receivers tend to have success at Oklahoma. Hopefully Womack can find a role in a very deep receiver group and earn playing time in 2018.