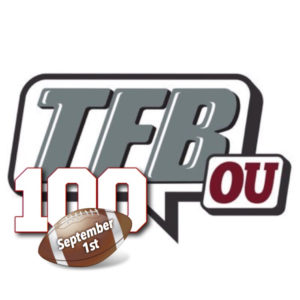 100 Days to Football Time in Oklahoma: #58 Caden Blanchard
Posted on: July 5, 2019
The Path to Norman
Blanchard was playing football with Nik Bonitto not long ago at St. Thomas Aquinas High School in Florida. Now, they're both in Sooner uniforms. Blanchard took the walk-on route to play for Oklahoma. 
Career so Far
Caden took a redshirt season in 2018.
Current Profile
Position: Defensive Lineman
Height: 6'1"
Weight: 265
Year: Redshirt Freshman
Highlights
2019 Season
There is plenty of turnover on the defense and a new coaching staff in place. Blanchard has worked at both defensive tackle and defensive end this spring. With Tyreece Lott leaving the program and Jordan Kelley suffering a torn ACL, there is certainly an opportunity for playing time at defensive tackle. Hopefully Blanchard can work his way onto the field in 2019.