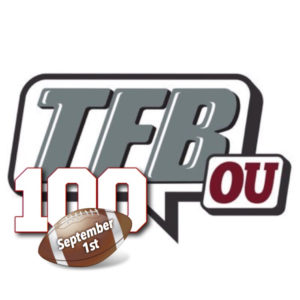 100 Days to Football Time in Oklahoma: #29 Blake Irving
Posted on: August 3, 2019
The Path to Norman
Blake Irving, hailing from Timber Creek High School in Fort Worth, Texas, walked on with the Sooners in March.
Crazy how god works… prayed countless hours and he answered with the opportunity to play for my DREAM school! All glory and praise goes to him, forever blessed! #BoomerSooner ☝🏽@CoachJ_Boulware pic.twitter.com/FiO6l5uRWn

— Blake Irving (@BlakeIrvingg) March 6, 2019
He was voted the top running back in the DFW area prior to his senior season.
Current Profile
Position: Running Back
Height: 5'8"
Weight: 194
Year: Freshman
Highlights
2019 Season
With the depth OU has at running back, it will be tough for Irving to crack the depth chart this season. However, the Sooners have proved how many weapons they like to use on offense in recent years; Irving will have chances to see the field during his time in Norman.