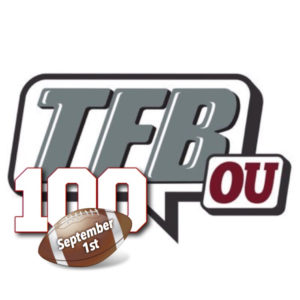 100 Days to Football Time in Oklahoma: #27 Jeremiah Hall
Posted on: August 5, 2019
The Path to Norman
Jeremiah Hall was a relatively quiet commitment in the 2017 class. He had only a handful of offers when the OU offer came; he committed to OU shortly after.
Career so Far
With Dimitri Flowers in his senior season in 2017, despite being an early enrollee for SS17, Hall took a redshirt season.
In 2018, Hall played in every game of the season. He was an asset in the rushing and receiving game on occasion, but mostly served as a blocker in the scheme.
Current Profile
Position: Half-back
Height: 6'2"
Weight: 246
Year: Redshirt Sophomore
Stats

Highlights
2019 Season
This fall, Hall will have stiff competition at the Half-back spot. Brayden Willis converted from Tight End to HB this spring, giving the staff two talented options for the job. Hall has been playing Half-back longer and excels at the job, particularly in the blocking assignments. The smart money is that both he and Willis will contribute often this fall, providing Lincoln Riley with even more tools to terrorize defenses.