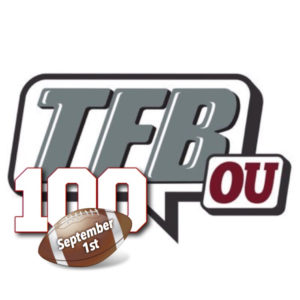 100 Days to Football Time in Oklahoma: #24 Marcus Major
Posted on: August 8, 2019
The Path to Norman
Marcus Major, an Oklahoma City product, was a highly-ranked recruit in the 2019 class. He ended up with offers from plenty of top programs, but Oklahoma ultimately won out his commitment. 
Current Profile
Position: Running Back
Height: 5'11"
Weight: 211
Year: Freshman
Highlights
2019 Season
Major's teammates are already bragging about how smooth he is running the football. With three experienced running backs returning to Norman, it will be tough to earn much playing time this fall. A redshirt season is probably in store for Major, but he'll still likely see the field in 2019 in a few games and will have plenty of opportunities to carry the rock in the future.