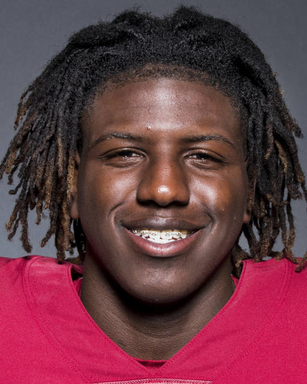 100 Days to Football Time in Oklahoma: #23 DaShaun White
Posted on: August 9, 2018
Image via SoonerSports.com
The Path to Norman
DaShaun White was headed to College Station for a long time. The path to becoming a Sooner took some twists and turns to happen.
The OU staff started recruiting DaShaun White over a year before his signing day. Shortly before the summer, his offer came.
Blessed to receive an offer from The University of Oklahoma 🔴⚪️ #BoomerSooner pic.twitter.com/9i8nl2C6yj

— DaShaun White (@dmw23_) April 30, 2017
It felt that the Sooners were in a great spot early on. However, White's first public commitment at the end of the summer went to the Aggies. At the time, it was clear that he was still torn and that OU wasn't out of the running. The entire fall, the Sooners' coaching staff kept at the talented linebacker. Their hard work eventually paid off.
Home is where the heart is. #BoomerSooner pic.twitter.com/05LFWXuo6M

— DaShaun White (@dmw23_) January 7, 2018
Career So Far
White arrived at OU this summer. TFB has heard that his athleticism stands out.
Current Profile
Position: Linebacker
Height: 6'0"
Weight: 221
Year: Freshman
Highlights
2018 Season
Jon-Michael Terry and White have been splitting reps at the Mike linebacker spot behind Kenneth Murray recently, as TFB mentioned earlier this week. White is going to play a bunch while he's at OU, and some of that will start this year. Time will tell if White truly makes a name for himself at OU this year or next, but Sooner fans are excited to see what he can do.