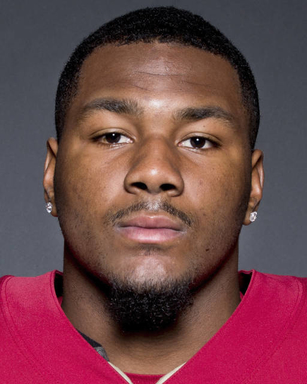 100 Days to Football Time in Oklahoma: #22 T.J. Pledger
Posted on: August 10, 2018
Image via SoonerSports.com
The Path to Norman
Pledger said early in his recruitment that the Sooners were RBU, so he knew he'd be visiting. A highly talented California native who played at IMG Academy in Florida, the star running back visited OU on a handful of occasions. On one such visit roughly a year before his signing day, Pledger committed to the Sooners.
Life Is A Gamble Don't Be Scared To Take That Risk..
110 % Commited To The University Of Oklahoma. 🏴 #STK18 pic.twitter.com/iC0fpjURR1

— TJ Pledger IV (@uno_tj) March 25, 2017
TJ became a vocal recruiter for OU, voicing his high opinion of Norman to other recruits. However, come summer, rumors started to pop up about Nebraska and UCLA making hard pushes for the talented running back. With IMG teammate Bookie committed to the Huskers, Nebraska seemed like a real player. As it turns out, there was nothing to worry about. Bookie and TJ both ended up as Sooners.
TFB spoke with TJ's mother to get a better understanding of their family, which can be read here:
TFB with the Family focuses on @mrspledger, mother of @uno_tj – get to know their family as they become #Sooners (via @TFB_Sooners) https://t.co/92RJQWBIMl

— Ryan Lewis (@RyanLewis_TFB) January 3, 2018
Current Profile
Position: Running Back
Height: 5'9"
Weight: 200
Year: Freshman
Highlights
2018 Season
TJ is an extremely talented and speedy running back, with great field vision evident in his film. He is someone that TFB has already heard very positive things about in the short time he has been on campus; "quick and explosive" are some of the descriptions associated with him. Already, he and redshirt freshman Kennedy Brooks are battling for touches. If T.J. does redshirt, it won't be due to a lack of talent, but rather a full stable of running backs with lots of experience. Pledger is going to be a fantastic back and, whenever he does play, has a great chance to be one of the next great OU running backs.