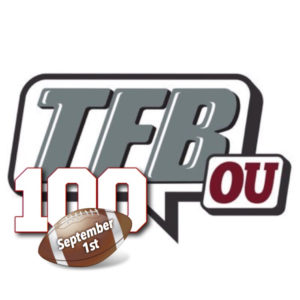 100 Days to Football Time in Oklahoma: #21 Ryan Jones
Posted on: August 11, 2019
The Path to Norman
Offered by the Sooners back in the Summer of 2015, the North Carolina product is a versatile player. After playing both defensive back and receiver in high school, Jones was recruited by the Sooners as a safety. Jones was committed to North Carolina for several months, but reopened his recruitment in the fall of 2016. January of 2017, Ryan made it to Norman for a visit and that was all it took.
#BoomerSooner #OUDNA pic.twitter.com/jsRrJerTSC

— Ryan Jones (@Rcdj23) January 28, 2017
Career so Far
2017 was a redshirt season for Jones. He was shifted from safety to linebacker before the 2018 season.
In 2018, Ryan played in eleven games for the Sooners and started in three, mostly at SAM linebacker. He certainly showed flashes in his playing time, but played less in the later games of the season.
Current Profile
Position: Linebacker
Height: 6'2"
Weight: 236
Year: Redshirt Sophomore
Stats

Highlights
2019 Season
DaShaun White seems like he has the WILL linebacker spot on lockdown. While playing at the WILL spot is still a new role, the staff seems to really like Jones and is helping him get up to speed on the assignment. Jones' athleticism will help him provide excellent depth at the position and he will certainly compete for plenty of playing time.