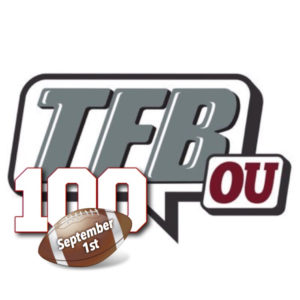 100 Days to Football Time in Oklahoma: #18 Austin Jackson
Posted on: August 14, 2019
The Path to Norman
Austin Jackson took a long route to OU. He transferred from East Tennessee State to Clemson, then sat out the 2016 season as a redshirt. Just this past week, Jackson popped up on the Sooners' roster as a transfer.
Career so Far
Jackson played in four games for the Tigers before arriving in Norman, coming in both the 2017 and 2018 seasons.
Current Profile
Position: Safety
Height: 6'1"
Weight: 215
Year: Redshirt Senior
2019 Season
Coming in shortly before the season without much experience at his previous school, Jackson has an uphill battle to playing time. However, the secondary has some of the more open position battles at the moment. Jackson has a chance to find the field for his last season in college football and contribute for the Sooners.