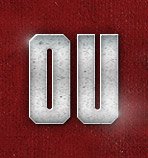 Update on Underrated OT Tristan Hill
Posted on: December 30, 2013
Last week in our "Underrated" series we featured Mustang OK HS offensive tackle, Tristan Hill. Here was our post about him: http://thefootballbrainiacs.com/?p=2059
We just wanted to update you on how things have gone since we ran our piece. Tristan has now received offers from a few division 1-AA programs. But we are convinced he is a BCS level player and is the type of the player that down the road will test well at the combine. Since it is the dead period and its the holidays with bowl games, recruiting is a little slow right now but we believe his recruiting will really pick up in January.
We are happy to say though that at least one BCS school is interested. NC State has let Tristan's camp know that they like what they see on film and will be visiting Mustang after the dead period. Usually that means they just want to make sure he passes the eye test (and he will – he is every bit of 6'5 and more with long arms) but we'll have to wait and see. Cincinnati has also expressed interest but again because of the dead period schools are very limited in how they can communicate with a player. But we are happy to say that a couple schools are already showing interest and we believe the BCS offer will come.
I have contended for a long time that Oklahoma HS talent is underrated and I know a lot of you Okies feel the same way. I'm dead set on proving it to the rest of the country. So much of recruiting is about exposure and we need conduits to get our local kids more exposure and help recruiters from outside the state understand that there is talent in this state that they need to look at. Tristan Hill and of course Papi White are just two examples of that kind of talent.
We will keep you updated.