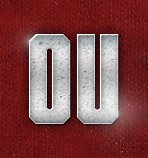 Super K's Recruiting Summary
Posted on: December 20, 2013
We've been dropping recruiting information on y'all in various posts so we figured it would make things easier for readers if we periodically did a recruiting summary to bring some of it together in one convenient place. These are some thoughts on Oklahoma's chances at some of their targets based on the most recent information we've acquired from our sources:
Offensive Line
Natrell Curtis – The big interior lineman recently decommitted from Washington. The day before Natrell told me he was down to Oklahoma and Washington but was waiting to see what happened with Coach Lupoi. He said he was going to wait till after the bowl game to see how things play out but he actually pulled the trigger and decommitted yesterday (may have had something to do with the allegations against Coach Lupoi). So now it would seem Oklahoma is in a pretty good spot. I did ask him after he decommitted if he was thinking of committing to Oklahoma and he said "I don't know yet but I will let you know". He didn't say no so it sounds like he is definitely considering committing to OU. Getting Natrell in to go along with Alvarez and Dalton would make this a fantastic interior line class.
Jordan Sims – Well here's the deal with Sims. He is a huge Alabama fan. So much so that he is actually considering a grey shirt that Alabama is offering him. Alabama is full at OG. As y'all may have noted earlier in the week Chris Trulove (former NFL scout) took the blind tape test and gave Jordan Sims the highest grade…higher than standout OG and tOSU commit Demetrius Knox (http://thefootballbrainiacs.com/?p=2008). However Sims said that he is still considering taking a visit to Oklahoma. Obviously nothing is going to happen if he doesn't take the visit but if he does then it could be huge because Sims hasn't been visiting many schools so outside of Ole Miss and Alabama he doesn't have a ton of familiarity with other schools. He's pretty laid back with the recruiting process. But got to get him on that visit to have a chance.
Now turning to the OT position. This is a huge position of need. In my opinion Oklahoma needs to bring in at least 2 HS OTs.
Jovan Pruitt – got word from a friend of Jovan's who spoke to him about his commitment to Arkansas and he said that right now Jovan is all Arkansas. Not sure if there might be an opening later on but right now he seems to be solid to Arkansas and as far as I know he still hasn't taken an official to Oklahoma. Jovan's friend also said that Jovan is even trying to recruit a teammate to Arkansas. So for now we'll assume he's off the list.
Kenyon Frison – Kenyon is currently a Utah commit but is considering Oklahoma and recently scheduled an Arizona State visit. Kenyon has visited Oklahoma and Oklahoma felt good about where they stood after the visit but it would seem ASU is going to get Frison's last visit. Things looked a lot better when it was just Oklahoma competing with Utah but with ASU in it things just got tougher and the recruiting process will certainly be drawn out more than OU can perhaps afford to wait given the need at the position. I will say that I asked Kenyon where OU stands and he was adamant that Oklahoma is still firmly in it so Sooner fans are just going to have to be patient here and see how things play out.
Tristan Hill – I absolutely believe Oklahoma should offer this young man. 6'6 290 lbs and athletic with plenty of room to grow…smart kid from a good family and right in your back yard…you take a kid like that. But even if Oklahoma doesn't I still believe he's going to get some offers before it's all said and done.
Lukayas McNeil – We don't have a connection to McNeil so we don't really know much about him. All I know is he took a visit to Oklahoma this past weekend. He's currently committed to Louisville. McNeil is incredibly athletic. He's got a lot of work to do in the weight room and in terms of technique but he's got great upside and his senior film looks a lot better than his junior film.
Defensive Backs
Tee Shepard – Tee isn't a name I've heard much lately. It's kind of well known in the recruiting world that if you go to a Mississippi JUCO you're not likely to be seen again outside the SEC. But I talked to someone this week and he actually said Tee is still interested in Oklahoma. How interested…I don't know but according to my source Oklahoma is still recruiting Tee.
Juwan Dowels – Juwan is an incredibly fluid CB out of Miami. Coach Bobby Jack went down to see him recently and Juwan loved Coach Bobby Jack. Juwan said Coach Wright was hilarious! He set up an official to Oklahoma for January. Dowels is a good kid and a smart kid but I found out this week that it sounds like he's got a little work to do in the classroom to make sure he qualifies. It's not some impossible situation but something that I'm sure OU is going to stay on top of. I love Dowels game and really hope OU can land him and he makes it in.
Cornelius Floyd – Floyd is another Miami area CB that Coach Wright recently visited. Floyd isn't as fluid as Dowels (who is?) but Floyd is a big kid…long lean frame with the ability to short and long stride. Heard this week that Floyd is in the process of setting up an official visit to Oklahoma. I don't have a date yet but was told that the coaches are working on finalizing a visit. OU would be in great shape if they could close on Floyd and Dowels!
Steven Parker – Everyone we've talked to that's close to the Steven Parker situation has told us that Steven is OU's to lose. It's no secret that TAMU has been the biggest competition for Oklahoma. We still believed that OU was going to win but with TAMU's DB coach, Marcel Yates, leaving things may be easier for OU. Yates was Steven's main recruiter. Now don't get it twisted TAMU still has a number of great recruiters. In fact a little know secret is that David Beaty (TAMU's WR coach) is a beast of a recruiter. He's their "closer". He closed on Myles Garret and dang near cost someone at TCU their job (that's a story for another time). TAMU might have a coach recruiting a kid the entire process but when they want to close they send Beaty in. Still gotta believe OU can and should win this one though.