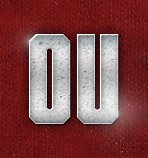 Dwight Williams Notes and Speculation
Posted on: December 27, 2013
Earlier today 2014 California LB, Dwight Williams, tweeted out the following:
SINCE FALSE RUMORS ARE ALREADY OUT THE 5 HATS ON THE TABLE WILL BE: #Clemson. #Florida. #Georgia. #LSU. #Oklahoma.

— Dwight Williams (@DW7_) December 27, 2013
Something that probably stood out to y'all and certainly stood out to us is the lack of any California schools on that list. Everything I'd heard prior to this list was that Dwight would either go where Adoree (Jackson) goes, they are best friends, or he'd stay in California. I decided to do some asking around to see if Oklahoma had any chance at all.
I'll tell y'all what I found out but let me be clear — I DON'T KNOW WHERE DWIGHT IS GOING. In fact it doesn't seem like anyone, including his coaches, know where he is going. So please don't misinterpret my attempt to give y'all the information. I am not making any kind of a prediction. I know people love to rip us, and anyone else offering recruiting information, if things don't play out a certain way. In the end we're dealing with kids who change their minds and are tight lipped about where they are going. As I mentioned when De'Chavon Hayes changed his commitment decision multiple times before he finally chose Arizona State and I was privy to almost all the changes including the last one, but I couldn't betray his trust and tell y'all. In fact, for those who didn't see it, here was the tweet De'Chavon put out after his commitment:
Appreciate my boys at The Football Brainiacs. They watchin out for players not just trying to get a story

— CRZYspeed 7⃣ (@Play_Maka_7) December 13, 2013
When De'Chavon changed his mind and decided to go to ASU, he told me a couple days before because he knew I wouldn't say anything. Of course we were ripped by some for being "wrong" about De'Chavon because I predicted Oklahoma (and that's exactly where he was going to commit to). I tell y'all this so that you understand that this business of knowing things or speculating on things is a difficult one. So please take it easy on us.
On this Dwight Williams situation, again, just telling you what I've heard. NOTHING MORE. If you don't want to know what I've heard then just avoid these kinds of posts.
So I talked to two people about Dwight. I talked to one of his coaches and I talked to a football guy who's known Dwight for a while. This is what I got from them regarding Oklahoma (I'm going to intermix the sources, but I'll tell you specifically when it is his coach):
- I was told that Dwight actually has family in southern Oklahoma/north Texas and in southern Georgia/north Florida. And according to this person that is one of the reasons he looked at both Florida and Oklahoma.
- I was told that Dwight genuinely enjoyed his visit to Oklahoma. It wasn't just him telling the Oklahoma media what they wanted to hear.
- Said he has a good relationship with Coach Kish and he talks to Coach Kish often.
- Loved the fact that Oklahoma has a lot of California kids…something "they (Dwight and Adoree) aren't likely to find in Florida"
- Distance from Cali to Oklahoma might help.
- His coach told me that he is one of the best kids they've seen (big deal coming from someone at a school like Serra). "He's smart…he understands the game…he can cover…he can fit…he can drop"
- Coach said that his game better fits the Big 12 and while it may not be dispositive, it is something that, according to his coach, Dwight is aware of. Coach further said, offenses in the SEC don't allow him to show case his strengths as much. NFL can really see his skills when he shows his versatility in the Big 12.
- Was told by someone familiar with LSU's staff that LSU may actually be done at LB. I said "but wouldn't they save a spot for a guy like Dwight?" and the person I asked said, "not necessarily." Take it for what it's worth.
- Was told that Clemson didn't seem likely.
Most of what I asked related to Oklahoma so obviously I'm going to be getting the Oklahoma-centric side of it. But I will say that before talking to both people I would have said Oklahoma had no chance. Now it definitely feels like Oklahoma is at least a player on that list. I've got to think they're at least higher than Georgia and Clemson.
Again, just passing along what I've heard. I don't know where Dwight is heading. You have the information I was given so…speculate all you like…but please don't run around telling everyone that "The Brainiacs are saying Dwight Williams is going to Oklahoma." I am not saying that. I DON'T KNOW. You know what I know now so you can come up with your own predictions.