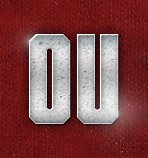 Natrell Curtis Notes (UPDATED 2:58pm)
Posted on: December 19, 2013
Alright y'all I spoke to OU OL recruit Natrell Curtis last night and here is the deal. He said he is currently down to Washington and Oklahoma. That doesn't mean other schools can't get in but as of right now that's where he is. Obviously with Coach Sarkisian leaving and him being unsure of what's going to happen to Coach Lupoi there is a lot of uncertainty regarding Washington right now. He said he's going to wait till after the bowl game to see how things shake out but it seemed pretty clear that he has a really tight relationship with Coach Lupoi and is trying to see what happens with him.
He said he and Coach Bedenbaugh are really cool and he said that's a big draw for him to Oklahoma. He also said that he really wants to be able to take care of his family and said that he feels like OU gives him the best chance to get to the league. He said he feels like OU would best prepare him for the league (and he's definitely correct there). I asked him about distance and he said he'd go anywhere if it gave him an opportunity to take care of his family. Obviously Washington is a long ways away so distance really doesn't seem to matter. I get the sense that if it weren't for his relationship with Lupoi OU would be his leader. As it stands right now I'm not sure he really has one. But I definitely get the sense OU is right in there.
In my opinion, OU makes a lot of sense for Natrell. OU definitely has a need for young interior linemen which would obviously give Natrell a shot at playing time early in his career. Oklahoma would offer Natrell the stability and the family environment that would allow him to continue to grow as a young man and as a player and reach his fullest potential. Coach Stoops and co. have been around for a long time and have tremendous relationships with the NFL guys which gives OU players an edge in that sense as well. Lastly, in my opinion Natrell's NFL future is on the OL and that's where Oklahoma wants to play him. Some other programs are looking at him as a DLineman. He can certainly play the position but I believe his greatest upside is on the OL.
JY watched film on Natrell and did a break down so we'll post that later.
My general feeling after talking to him is Coach Bedenbaugh needs to stay on this fella as much as he can because OU has a real chance here and it really would be a great fit. If OU could pull in Natrell to go along with Dalton and Alvarez that would be a very nice interior line class and a nasty future interior line!
UPDATE – Natrell Curtis has decommitted from Washington! Stay tuned this could get interesting!