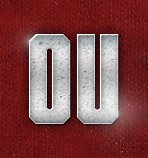 Juwan Dowels Note (Updated Jan. 2 – 12:48 am)
Posted on: January 1, 2014
I have been pretty open about the fact that Juwan is one of my favorite CBs this year. I recently spoke to Stanford Samuels (former DB for FSU – played against us in the 2000 NC game) about Juwan. Stanford has been Juwan's private DB coach for a couple years and Juwan plays on Stanford's 7-on-7 team. He gave me some great insight into Juwan's game. I trust Stanford's eye because he's not only a former ball player who is well acquainted with Juwan's game but Stanford sees the best talent in the country down in Miami. So he is able to put Juwan's athleticism in a context that others simply cannot. Stanford himself is from the Miami area – he's a Carol City legend!
I'll have a write up about my conversation with Stanford soon. For now I wanted to pass along some recruiting information about Juwan. Juwan let me know that he has officially decommitted from Northern Illinois. As we've told you before, he will be visiting Oklahoma on January 17th. The Oklahoma visit is currently the only visit Juwan has planned. I'm hoping the trip goes well and we can bring him in.
Also, for those who haven't seen this article. Juwan was defensive player of the year in Broward County (a county in Miami that is loaded with talent) – http://articles.sun-sentinel.com/2013-12-23/sports/fl-small-def-poy-brow-football-1227-20131223_1_state-champion-patriots-safety-carter-jacobs-juwan-dowels
UPDATE: Juwan just let me know that he has changed the date of his Oklahoma visit. Instead of visiting Jan. 17th we will now be visiting on Jan. 31st.