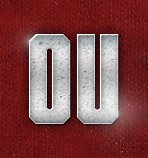 Jovan Pruitt Note
Posted on: December 18, 2013
After OT Denzel Ward cancelled his trip to Oklahoma we figured it would be a good idea to check in and see how things are going with Jovan Pruitt in case that might have been the reason for the cancellation. We asked a source in Dallas to check with him to see if Jovan might flip and to feel him out on the strength of his commitment to Arkansas and this is exactly what he said after talking to Jovan, "He isn't (going to OU), he's going to Arkansas".
We we're also told that Jovan is actually even recruiting a player for Arkansas (a teammate of his). So it sounds like the Ward visit cancellation has nothing to do with Jovan. Also, sounds like OU has a lot of work to do on the Jovan Pruitt front.
Just wanted to give y'all the heads up.