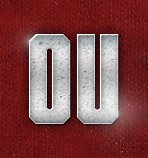 Jonathan Thomas Note
Posted on: December 23, 2013
Last I heard Oklahoma is still looking for at least one more HS linebacker. One of things Oklahoma likes about Georgia LB, Jonathan Thomas is they feel he can play OLB or grow into an inside LB. As I've said before, he is raw – he's only played ball for two years. He grew up playing soccer. Coach Mike has those inside LBs playing a Tampa 2 technique on occasion (which got us burned quite a bit unfortunately) and one of the areas you see how raw JT is – is in his drops. But the kid is athletic and his coach, Coach Reach, and I have talked and it's obvious he can play in space and he can move in coverage so I have no doubt he can pick up the technique he needs once he gets into a good program.
The issue with JT has always been getting qualified. I've said before and I'll repeat it (because I hate when people get the wrong impression about these kids) JT's grades in the recent semesters have been just fine and he is an intelligent kid. His issues come from early on in HS when he wasn't being vigilant about his school work. A few weeks back Coach Reach said his qualification issue was going to be close either way. I spoke to JT yesterday and for the most part he felt pretty good after finals and is hopeful he will qualify. He said if he has to go JUCO though, he will do it and work hard to make it into a BCS program. Obviously Oklahoma rarely places kids so it seems OU hasn't been nearly as aggressive with his recruitment and has taken a bit of a wait and see approach.
Just a week ago if you asked me, or him for that matter, I would have told you he was OU's to lose. But in speaking to him last night you can tell that Syracuse has made a real impression on him and his family. Coach Kish did visit him about a week ago but Syracuse has already sent multiple coaches down to Georgia to visit JT and his family. And he let me know straight up that Syracuse's more aggressive recruiting style and their openness about how much they want him and want him to qualify has made an impression lately.
Bottom line here is if JT does qualify it looks like it's going to come down to OU and Syracuse and while it seemed like a foregone conclusion that he'd end up at OU in that scenario, he admitted the decision is going to be tougher than he once thought. JT is a great great kid…a class act…and you can tell there is a sense of loyalty there to Syracuse and that's going to be a bit of a hurdle for OU to overcome. Definitely not insurmountable but a little tougher than I would have thought just last week.
Related Note: As y'all know Oklahoma is still recruiting Ismael Murphy Richardson, the ultra long and ultra athletic LB from Arizona. IMR is around 6'5 and he can run and he's another kid that can play multiple LB positions (in the Big 12 the line between an ILB and OLB has blurred a little so Oklahoma is looking for athletes they can mold). The problem here is that IMR has a legit offer to USC and has already made a visit to TAMU. For a kid that was at one time assumed to be very interested in Oklahoma, nothing in his actions so far seem to indicate that OU is sitting pretty there.