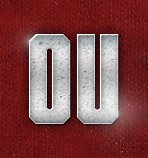 Joe Mixon Note
Posted on: December 30, 2013
We've been saying for a while that our sources have been telling us Joe is going to stay in California. Our information was coming from someone who has known Joe for a while and was insistent that he didn't feel Joe would end up at Oklahoma.
But obviously once Cal was eliminated it definitely made think that Oklahoma might not be as improbable as my source seemed to think.
A few of you on here have suggested that perhaps Joe eliminated Cal as just part of his "creative" way of committing to Cal. I thought that was an interesting take for sure. I have no clue whether that's the case.
I did ask Natrell Curtis who has been spending time with Joe at the Army All American game in Texas this week if he felt Oklahoma was going to get Joe Mixon and he responded by saying,
"I think so".
So I don't know what to think. Again, our source has been telling us no but Natrell seems to be saying there is a good chance. But now y'all have most of the information we have so what do y'all think?