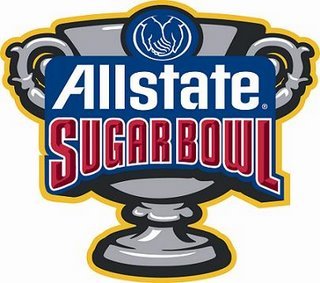 How Confident are you? Sugar Bowl Predictions
Posted on: January 2, 2014
The Oklahoma Sooners will face an incredibly talented opponent tonight when they play the Alabama Crimson Tide in the Sugar Bowl. Most people think Alabama will win and win soundly. Here are our thoughts:
JY – From 1 to 10 my confidence is at a 7. I think we will see our best game all year.  Too much coming out about the focus and edge these guys are going into it with.  In 2003, we were the best team of all time, and K State wore us out.  Anything can happen. I'm going to predict 24-21 good guys.
Ace - I think OU will cover the spread and will keep it a game until the 4th quarter where a couple late scores for Bama will seal the deal and Alabama ends with the win.
Yost – OU keeps it close in the first half but Alabama pulls away in the 3rd and the Tide end up winning the game 31-17.
Ryan Broyles – I believe Alabama has had great success over the years because they know what they need to do in order to succeed. On the flip side our Sooners have been trying to find their identity throughout the year. Both teams deserve to be in this game. It's going to be a gut-it-out type game and as much I love my Sooners it's tough to pick against the Tide.
Super K – Oklahoma is depleted and thin at almost every position. Alabama knows how to win and they've been doing it for a while. Oklahoma still hasn't found consistency on offense. We don't even know who the QB is going into the game. So everything seems to point to a resounding win for the Tide. But I'm picking the Sooners. I think Oklahoma somehow goes into the half with a lead and then fights their hearts out to hold onto that lead and in the end they win the game 17-14. Probably not rational but that's my story and I'm sticking to it.
What say you Sooner fans?