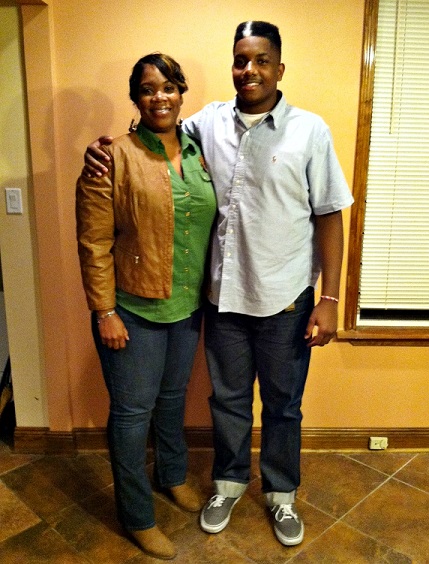 Dwayne Orso Down in NOLA
Posted on: December 28, 2013
So I wanted to let y'all know that Dwayne is down in New Orleans with his mama visiting  for the Sugar Bowl. The title picture is actually a pic from today of Dwayne and is mother in NOLA.
What I want y'all to understand is Dwayne is a legit 6'5. When I say 6'5…I mean he is 6'5 without any shoes on! Does he look 6'5 standing next to his mama? No he doesn't. Because what people don't know is that Dwayne's mama is actually 6'0+ herself. Dwayne is still a baby. There is no telling just how big he will be once he finishes growing and filling out and developing his "man strength". He's already a load to deal with. This is one of the reasons we we're so high on Dwayne early on and why I spent at least two posts writing about Dwayne when we began recruiting him.
Also, let me add that I've seen private practice videos of Dwayne running shuttle and racing smaller players on his team and he can move for a big guy!
NOTE: We're not stalking Dwayne's Instagram account or anything to get these pics. We're close to the Homewood folks.