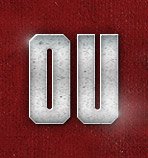 Denzel Ward Note
Posted on: December 18, 2013
So most of you know by now that the big OT out of Chicago was planning on taking a trip to Oklahoma. Those plans we're made two days ago. And then all of a sudden yesterday he tweeted out the following:

Why the sudden change? Honestly we don't have any idea but the optimistic side of me started to wonder if maybe they've made some in-roads with Jovan Pruitt or Frison. Last I heard Oklahoma felt decent about Frison but certainly far from a sure thing and while Denzel isn't an elite tackle it wouldn't make sense to back off a kid unless you felt REALLY good about someone else. It may very well just be that Denzel changed his mind but that's what I'm checking on. Nebraska offered yesterday but something tells me it might be more the appeal of South Florida than anything else.
I made a call last night to see what I could find out on Jovan so if I hear anything I'll let y'all know. Last time we spoke to Jovan's coach he seemed adamant that Oklahoma was still in the mix but it always seemed like early playing time was the thing that made Arkansas so appealing to Jovan.
OU needs to find some OTs in a bad way. We only brought in one HS OT last year so to say there is a big need for OTs in this class would be a bit of an understatement. I'm as concerned as y'all but I talked to someone close to the program and he said "don't worry they're gonna bring some kids in". I hope he's right.
Some of y'all wrote in asking about Denzel's talent and so JY had written up an evaluation on him. It's not really relevant anymore so I won't post it but his general thoughts we're that Denzel was good at a lot of things but not elite at any one particular thing. Not necessarily a dancing bear and not necessarily a mauler – somewhere in between. He wasn't particularly confident that he could be all conference but believed that if he worked exceptionally hard it was something that could happen.