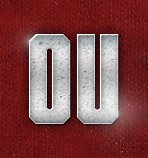 2014 Louisiana DT, Courtney Garnett, to Visit OU
Posted on: December 26, 2013
Good news Sooner fans! Texas DT commit Courtney Garnett will be making his first visit to Oklahoma on January 17th. He let me know that he and Coach Montgomery have a good relationship. Sounds like Coach Montgomery has been recruiting him for quite some time. Garnett hails from St. Augustine HS in New Orleans – a high school known for putting out incredible talent.
I've checked around and it sounds like Oklahoma is looking at Garnett as a 4i DEnd which only further confirms that OU really is looking to beef up the front three.
Courtney seems generally excited to be visiting OU. I don't know how good OU's chances are but, again, this will be his first visit to Norman and he made it pretty clear that he likes Coach Montgomery.
I'll be honest I wasn't certain about Garnett's talent when I saw his jr. film last year. But his senior film is excellent! Everyone has that thing they like to look for first in every position. Most important thing to me is the initial burst. Garnett has a great first step and he closes well. Uses his hands surprisingly well but when you play big time football in New Orleans you better use everything because you're playing against top flight linemen all the time. Garnett seemed a little timid when I saw him last year but he is actually one of the more violent DTs I've been this year. Playing in our scheme and in the Big 12 I think he's a great fit as a B gap player. He's got the explosiveness to come across the OLs face, the size and strength to sustain the gap, flexibility to split it, and open field speed and tracking to deal with mobile QBs.
We told y'all earlier that it appeared Oklahoma was finished on the DL. However with a guy like a Garnett you have to take him if it becomes a possibility. Building a pipeline to New Orleans is very difficult because there are a lot of, for lack of a better word, "political" issues. So Garnett not only gives you a great player at a critical position but he also gives you an "in" at one of the premier football schools in one of the premier football cities in the country.
January 17th is starting look like a big recruiting weekend. They'll need it to close out 2014 strong.